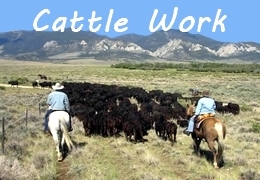 HORSEBACK RIDING & CATTLE WORK
Live the experience of working cattle on horseback, with cowboys from: Camargue South of France, from the USA, or gauchos from Argentina.
In family ranches, to share the life of the breeders and discover magnificent landscapes by making beautiful horseback trail rides around the ranches.
We have chosen to offer you family ranches. Many ranches, especially in the USA, are very touristy, and do not allow sharing and soaking up the life of the breeders.
Vue en liste
See our rides
Dates