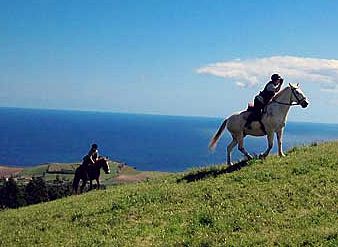 HORSEBACK RIDING TRIPS & EQUESTRIAN VACATIONS ALL OVER THE WORLD
Horse riding trips, safaris, equestrian holidays selected by our experienced professional equestrian guides: Cap Rando "Selection", or by our partner horse travel agencies: Cap Rando "Selection agency partner".
We have chosen a limited offer, a rigorous selection of destinations and partners, to guarantee the quality of our equestrian holidays.
Cap Rando "Sélection": mainly in Europe or near it, for equestrian vacations and horse riding trips, organized by providers, often friends, to whom we bring our expertise with a privileged relationship, organizing horseback riding trips with our own horses and guides. Accompanying ourselves many riders on our own horse riding trips, we know their request perfectly: the + Cap Rando to be the best adviser !
Cap Rando "Partner agency selection": For generally distant destinations for which our partner agencies are more specialized, or for equestrian activities that we know less, such as horse riding training, being rather specialists in equestrian trips. Specialized horse travel agencies which make a particularly rigorous selection guaranteeing the quality of these horse riding vacations abroad !