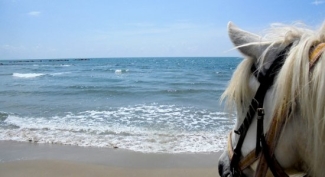 The Camargue is a Natural Park, settled in the Rhone Delta in Provence in the south of France. Covering more than 900 square kilometres to the south of Arles it is a large, flat area of marshes, fields, salt-flats and lakes, and the largest river delta in Europe he Camargue is also home to an astonishing range of wildlife, including semi-wild bulls and the renowned Camargue horses, and many hundreds of species of birds. Other wildlife includes wild boars, badgers, flamingos, tree frogs and water snakes.
Discover our selection of horseback rides in Camargue. Cap Rando offers horseback riding in Camargue organized by professionals selected on site with local guides and Camargue horses, or with our guides, Provence specialists, and our own trail ride horses.
Discover below our offer to explore the Camargue on horseback. Stationary rides to discover the variety of the Camargue between beaches and marshes. A two-day Inn to Inn horseback trip in Camargue. A week horseback trip through the Provence with a final in Camargue. A week program to discover two contrasting aspects of Provence on horseback: the Luberon and the Camargue natural parks.
Vue en liste
See our rides

7 days - 6 nights - 5 days riding

Horseback riding trip in Provence that will take you from the Luberon hills in the heart of Provence, across the Alpilles painted by Van Gogh, to the Mediterranean sea in the…

A partir de:

1500€

7 days - 6 nights - 5 days riding

Horseback trip in Provence that will take you from the Luberon hills, across the Alpilles of Van Gogh hills, to the Mediterranean sea in the famous Camargue in 3 and 4 star hotels…

A partir de:

2900€
Dates