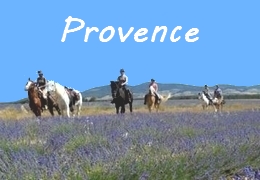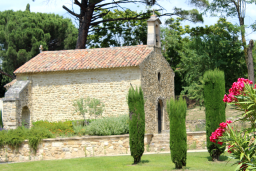 Provence is the most popular region of France for equestrian vacations. The diversity of its landscapes, between mountains, fragrant hills, and Camargue beaches, makes the Provence the ideal territory for horseback riding with its more than 300 days of sunny days per year. Cap Rando offers you the widest variety of equestrian holidays and trips to discover the Provence on horseback: loop trail rides returning to the starting point on horseback, online horseback riding trips with return of the horses by truck and riders by minibus, to discover a wider variety of the Provence landscapes !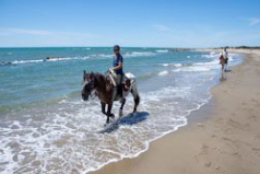 Since 1987, Cap Rando organizes horseback trail rides all over Provence: from the Luberon fragrant hills to the Camargue beaches, in the Alpilles of Van Gogh, the Sainte Victoire of Cezanne, the Upper Provence ... Peter Mayle's countryside !
Cap Rando is located 50 minutes drive from Marseille Provence airport, 40 minutes from Aix en Provence TGV, 30 minutes from Aix en Provence center: transfers are free on our week programs ! 
Discover below our offer of horse riding holidays and trips on horseback in Provence with the Cap Rando horses and guides ! Cap Rando is the leader in Provence for horseback riding trips, and one of the most famous operator in France. 
Promotion
Our 2023 horse riding trips in Provence are already filling up !
Register for a 2023 horseback riding trip in Provence before the end of October and get a 10% discount !

* Discount not applicable to options and supplements.