A horseback trail ride in the heart of Provence, country of sun light and fragrances, at the time painters and all artists prefer. Come to discover all landscapes painted by Cezanne.  A week dedicated to visits ant trail rides in Provence landscapes and villages, to taste the Mediterranean food ... when local people have more time to share with you. Accommodation will be in a comfortable guesthouse, our neighbour's, with covered swimming pool, hammam and jacuzzi. A luxuous version is also available with accomodation in 4 star hotel, Fontenille hotel with gastronomic dinners. A more simple accommodation is also available at our guesthouse. This week is open to non riders.
Programme intro
INDICATIVE ITINERARY *
Sunday: After airport or train collection, riders will gather at the "Gargoulettes", your lovely French guesthouse late in the afternoon. Introduction to your accommodation, an aperitive, and presentation of the ride will mark the start of your week in Provence before dinner at the host's table.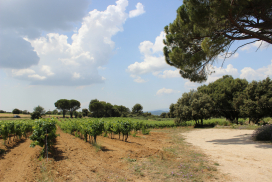 Monday: In the morning, meet your equine partner and "get acquainted" on an introductory trail ride in the vineyards surrounding the farm. Enjoy a French lunch on the grounds of the farm. In the afternoon the group leaves for one hour and a half to ride the rolling hills of the Luberon Mountain range. You will see white oaks, olive trees and the great perfume filled countryside of Provence. A wonderful dinner and accommodation at your guesthouse ends your first full day in this wonderful area of France which was also the shooting place for two famous provencal movies, part of the French culture: "Jean de Florette" and "Manon des Sources", movies adapted from the novels of famous writer Marcel Pagnol.
Tuesday: Morning horseback ride between the Luberon and Durance mountains: along vineyards, fields of olive trees, almond trees, cherry trees, peach trees ... Lunch at the equestrian center. In the afternoon, horseback riding in the scented trails of the Luberon, among thyme, sage, rosemary. Dinner and overnight at the guesthouse.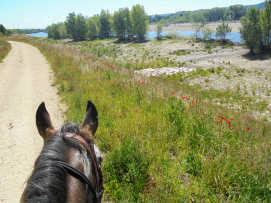 Wednesday: Today, you will ride to the Durance river bank for a lovely picnic lunch with aperitif, cheeses, salads, paella, local pies, local wines and coffee. Riding down the hills, you will discover the entire Durance valley, and take a glimpse at the village of Lauris, perched on its cliff. The ride back will be an easy ride through agricultural landscape. You will discover the rich soil that permits this area to get the best production of wine, asparagus, olives, truffles, cherries, apricots, melons ... the Provence treasures ! Dinner and overnight at the guesthouse.
Thusday: Day horseback trail ride to the Luberon ridges. Picnic in a cedar forest. Views to the "mont Ventoux", called the "Giant of Provence" and to the South Alps. Return through a valley to the equestrian center. Dinner and overnight at the guesthouse.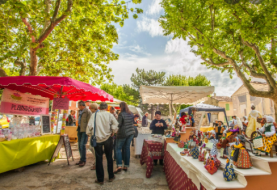 Friday: This morning you will visit an other famous and classified Provencal village: Lourmarin, Cezanne's local market and where Peter Mayle – the Author of "A Year in Provence", used to live. Free lunch in Lourmarin. In the afternoon enjoy your last ride to a local cellar producing "Cotes du Luberon". This cellar has been promoted by Robert Parker, the famous American Wine Writer. Don't drink too much, just enjoy your taste, before riding through nice pine tree forests and bring your horse to the pasture, in the woods, where they will have a week-end rest. Last dinner in a Provencal friendly atmosphere.
Saturday: After breakfast, transfer to Aix train station or Marseille airport.
* Indicative itinerary.
MEETING:
Sunday evening at 7pm in Lauris. Free transfer Transfer from Marseille airport (5pm), Aix en Provence TGV station (5:30pm) or Aix en Provence center (5:45pm).

DEPARTURE:
Saturday morning after breakfast. Departure at 9:30am of the transfer to Aix en Provence center (10am), la gare Aix en Provence TGV (10:30am) or Marseille airport (11am).
RIDING LEVEL:  


To participate and enjoy this ride, you must be comfortable at the three gaits outdoor (walk, trot, canter) on balanced horses.

AGE & MAXIMUM WEIGHT:
From 12 years, 85 kg maximum.

GROUPS:
Maximum 4 riders + the guide

GUIDE:
Licenced English speaking equestrian guide.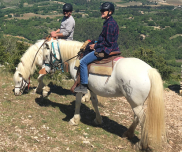 HORSES:
Crossed mainly Spanish-Arabian and Camargue breed. Your guide chooses your horse on the morning of departure based on your height, weight, level and experience. All our horses are trail riding "professionals". They only do this activity and live in herds all year round. For these reasons, they are weel balanced, kind and willful. Medium in size, we chose them because they are suitable for the type of riding we offer.

TACK:
Comfortable trail ride and western saddles equipped with saddlebags, that allow you to take the lunch picnic as well as some personal belongings. The saddles are adapted for the comfort of the horse, the comfort and the safety of the rider..
ACCOMMODATION: 

or 


In a comfortable guesthouse: with an indoor swimming pool, jacuzzi, hammam, isolation box ... to relax after your horseback excursions. or in luxury hotel on quote.
 

​Les Gargoulettes
MEALS:
Breakfasts are traditional French breakfasts: hot drinks with bred, butter, marmelade, honey, cereals, fruit juice (no cheese, eggs, …). At noon, an assistant prepares hearty buffets (see photos). For less than 5 riders: picnics are taken in saddlebags (mixed salads, local charcuterie, cheese, fruit, etc.). 1 free lunch in Lourmarin. Dinners at the guesthouse table. Local cuisine, varied and refined. Special diets can be adapted. Wine is included with meals.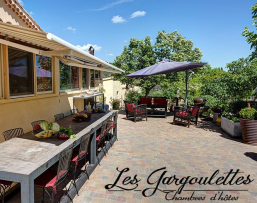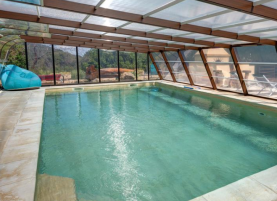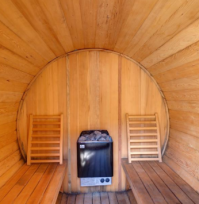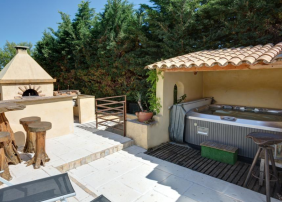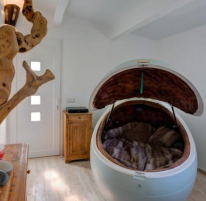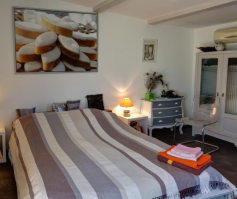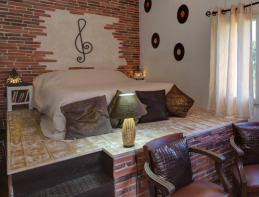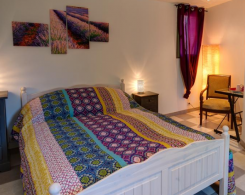 This program is also available in a luxury hotel (on quote) with gastronomic dinners: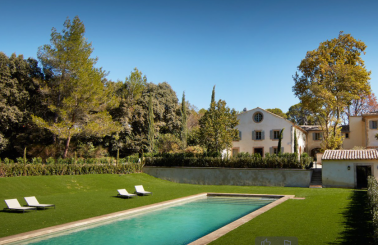 Fontenille hotel
Infos tarif
2023 PRICE / PER PERSON:
In 2-3 person bedroom: 1500 €
Single bedroom supplement: 300 € *
* If you book in shared rooms and there is no one to share, the single bedroom supplement will be charged.
Transfers to / from Aix center station, Aix tgv station, Marseille airport: free at fixed times.
Booking fees: 15 €
LESS THAN 4 RIDERS SUPPLEMENT:
The above prices are for a minimum of 4 riders. A stay can be confirmed with a supplement for less than 4 riders: contact us to know the number of riders registered for the week that interests you. 
3 riders: +200 € / person
2 riders: +500 € / person
1 rider: +750 € + single bedroom supplement
2024 PRICE / PER PERSON:
In 2-3 person bedroom: 1600 €
Single bedroom supplement: 360 € *
* If you book in shared rooms and there is no one to share, the single bedroom supplement will be charged.
Transfers to / from Aix center station, Aix tgv station, Marseille airport: free at fixed times.
Booking fees: 15 €
LESS THAN 4 RIDERS SUPPLEMENT:
The above prices are for a minimum of 4 riders. A stay can be confirmed with a supplement for less than 4 riders: contact us to know the number of riders registered for the week that interests you. 
3 riders: +250 € / person
2 riders: +500 € / person
1 rider: +750 € + single bedroom supplement
THE PRICE INCLUDES:
The equipped horse, the guide, the assistant ensuring the preparation of the lunch buffets and the transport of luggage during the horseback ride, transfers from / to Aix-en-Provence stations or Marseille airport at fixed days & times, full board accommodation from Day 1 (Sunday) dinner until Day 7 (Saturday) breakfast except one lunch, the financial guarantee of your payments by our travel operator deposit.
THE PRICE DOES NOT INCLUDE:
Individual insurance, drinks out of meals, 1 lunch, any visits, all that does not 'is not indicated in "the price includes.
INSURANCE (if you don't already have one):
We offer to Europe Union citizens (only) Chapka insurances:
Cap Security: full insurance with cancellation. Cap Cancellation: cancellation only.
See prices & information
Infos calendrier
This program is not scheduled during high season, from April to October:
It is replaced by the high season program: see the high season program
How to book
HOW TO BOOK :
By booking with Cap Rando, you get the benefit of the French travel agency law, one of the strictest in the world: an unlimited financial guarantee for all your payments !

BOOKING PROCEDURE:
1. CHECK THE AVAILABILITY, PRICE, DISCOUNT:
Check the availability and price (depending on the type of accommodation and after possible discounts) by contacting us through the availability & quote request form or by phone +33 (0)483431321, whatsapp +33(0)609520324, or e-mail: contact@horsebackridingvacations.eu
If you already have received the confirmation of the availability and the price, you can proceed directly to your booking:

2. BOOKING:
Fill out the online registration form: https://www.horsebackridingvacations.eu/form/booking-form
If you are registering and paying for several riders, you can add riders on the form.
If you have difficulty with the online form or if you prefer:
- Download the Excel file
- Download the Open Office file
To be completed, saved on your computer, and sent by email as an attachment.

3. INSURANCES:
Cap Rando is covered for its professional civil liability: GENERALI contract n ° AL974010.
To register on a Cap Rando holiday, you must be covered by an individual liability insurance covering your activity, individual accident, assistance, repatriation, and possibly cancellation (strongly recommended not to lose your payment in case of cancellation for a reason covered by a cancellation insurance).
We offer to Europe Union & Switzerland citizens (only) to subscribe the "Cap Security" insurance from Chapka Insurance. This covers you for cancellation, interruption of stay, individual accident, assistance 24h / 24h, repatriation, medical expenses abroad, luggage insurance, civil liability. You can also only subscribe a "Cap Cancellation" cancellation insurance if you have insurance covering other risks. 
See all information about our cancellation policy and Chapka insurance offer.
For non Europe Union citizens: if you pay by credit card, depending on your card, you may be fully covered: check your contract.
The US citizens can subscribe directly an insurance for instance on: https://www.axatravelinsurance.com/

4. PAYMENT:
- For a stay starting at more than 60 days: It is requested at registration: 30% of the price of the stay, the payment of the insurance possibly subscribed, the transport possibly requested, the booking fees. The balance is to be paid 60 days before the start date of the stay.
- For a stay starting at less than 60 days: Full payment is requested upon registration.
- For a stay starting at less than 21 days: Full payment by credit card or instant transfer is requested upon registration.
- If these are the last places available: Payment by credit card or instant transfer is requested.
You can pay:
- By credit card on our secure payment website: You will be directed to the payment link after completing the online booking form.
- By bank transfer: Our bank information will be sent to you after reception of your booking form.
Your payments are guaranted by our GROUPAMA travel agent bond.
If you book a trip through Cap Rando, you have the guarantee not to loose any payment. 
The French law is the strongest and requires all French travel agencies to have an unlimited financial guarantee for their customers in case of financial failure.

5. CONFIRMATION:
You will receive a confirmation file and contract with the invoice and all practical information within 24 hours after reception of your registration form and payment.

6. CANCELLATION POLICY:
See the cencellation policy: cancellation conditions.
Please note: Any stay may be canceled in the event of insufficient bokkings to ensure the stay up to 21 days before the starting date. In this case, a replacement stay may be offered to you, if it does not suit you: full refund is guaranteed without compensation. We advise you to book refundable transports.
WEATHER:
The Provence is the sunniest part of France with more than 300 sunny days !
Temperatures tend to be around 30 ° in summer and drop to an average of 15 ° in winter. The famous Mistral wind can have a great effect on temperatures, it is much less felt in the southern Luberon, often sheltered by the massif.
July and August are hot with little to no precipitation. Temperatures tend to climb during the day, when a nap becomes a necessity rather than a luxury. At night the temperatures drop considerably and are pleasant in the Luberon.
The months before and after the high season are the most pleasant, May, June, September, until the end of October.
Winters are generally sunny and dry. Freezing can occur overnight. there are many days in winter when the sun invites outside activities and lunches. February, in particular, can delight with mild days.
GUEST REVIEWS
- Déborah (Canada)
La semaine dernière j'ai eu un grand plaisir de passer une semaine au Mas de Recaute et de faire le séjour Cheval & Nature en Luberon. Mon guide, Paul, m'a emmené sur des randonnées magiques à travers le Luberon. Il est plein de connaissances sur la Provence et son histoire. Notre chef nous a préparé d'excellents repas, comme le canard grillé à la cheminée, la ratatouille provencale, sa tapenade maison, et de superbes salades. Pierre nous a préparé des pique-niques fabuleux. Merci de m'avoir emmené découvrir le marché de Lourmarin. Après les diners, je me sentais comme faisant partie de l'équipe, dansant, chantant avec tout le monde ! Le meilleur des services de la part d'une équipe professionnelle. Je suis décidée à revenir pour faire la randonnée à cheval du Luberon à la Camargue !
René et Taren (USA)
Notre semaine de randonnée à cheval dans le Luberon, Cheval & Nature spécial basse saison, a été magique et nous laisse une multitude de souvenirs inoubliables. Cette randonnée avec l'équipe Cap Rando nous a apporté beaucoup plus que ce que nous attendions et nous vous remercions. Merci beaucoup !