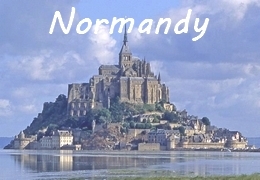 HORSE RIDING IN NORMANDY

Normandy on horseback with Cap Rando: Normandy is rich in history, culture and natural landscapes: discover on horseback the superb D-Day beaches and the Mont Saint Michel. Normandy is known for its gastronomy: its cheeses, its fruit, cider, Calvados, pancakes, numerous pastries and a veritable symphony of seafood including the famous oysters from the salt marshes surrounding the Mont Sant Michel. On our horseback trail ride, you will discover charming historic villages with their cobbled streets and markets of local products.
List view
Grid view

Set off on horseback to discover the Normandy of the Vikings, first Dukes of Normandy, its medieval abbeys, and the overwhelming D-Day landing beaches… passing through the cradle…

7 days - 6 nights - 5 days riding and visits
Dates

Please contact us or adjust your filters.