Two days horseback ride to discover the Luberon Nature Park around Lauris.
 
Programme intro
WEEK END A CHEVAL DANS LE LUBERON
PROGRAMME INDICATIF *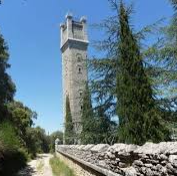 Day 1: Meeting at Lauris at 9 a.m. Ride on the ridges of the Luberon via the Combe du Sautadou, the Philippe tower, picnic at the top: magnificent view of the Apt valley, the villages of Bonnieux, Lacoste, Mont Ventoux, and the Southern Alps. Return through the cedar forest and the valley of Valauris.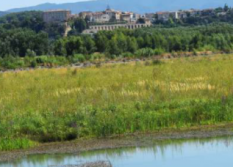 Day 2: Direction the Durance river, this splendid still wild river, where many remarkable birds nest, such as the superb bee-eater, the calender lark or the little bustard. Picnic at the edge of the water, swimming possible depending on the weather. Return through olive groves, truffles, vines.
* Indicative itinerary which may be subject to modifications if necessary.
MEETING:
The morning at 9 am in Lauris in the Luberon. Lauris is located 1 hour from Marseille and Avignon, half an hour from Aix en Provence.
BUS:
Bus from Aix-en-Provence center:
To Lauris: see schedules
To La Roque d'Anthéron (Saint-Christophe bus stop) : see schedules
From Aix-en-Provence TGV, or Marseille airport to Aix center: bus shuttle see schedules
From Marseille center train station Marseille St-Charles to Aix center: bus shuttle see schedules
RIDING LEVEL:  


To participate and enjoy this ride, you must be comfortable at the three gaits outdoor (walk, trot, canter) on balanced horses.

AGE & MAXIMUM WEIGHT:
From 12 years, 85 kg maximum.

RYTHM:
5 hours riding per day on average: 2-3 hours in the morning, 2-3 hours in the afternoon,. At three gaits: walk, trot, canter when the terrain allows it.

GROUPS:
4 + the guide.

GUIDE:
Licenced English speaking equestrian guide.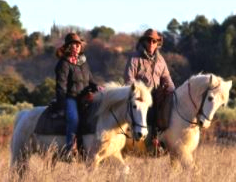 HORSES:
Mainly of the Camargue breed. Your guide chooses your horse on the morning of departure based on your height, weight, level and experience. All our horses are trail riding "professionals". They only do this activity and live in herds all year round. For these reasons, they are weel balanced, kind and willful. Medium in size, we chose them because they are suitable for the type of riding we offer.

TACK:
Comfortable trail ride and western saddles equipped with saddlebags, that allow you to take the lunch picnic as well as some personal belongings. A saddlery adapted for the comfort of the horse, the comfort and the safety of the rider..
ACCOMMODATION: 


On choice: in dormitory or bedroom.
In dormitory or in bedroom (simple accommodation at the equestrian center or near):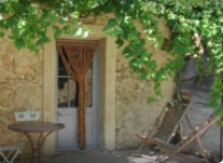 L'Aiolo - dormitory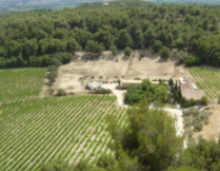 Le Mas de Recaute - dormitory or bedroom
In a superior guest house bedroom next to the equestrian center: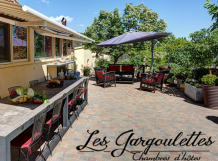 Les Gargoulettes - upgrade bedroom with covered swimming pool, sauna, jacuzzi
 
MEALS: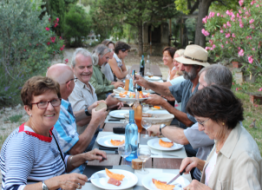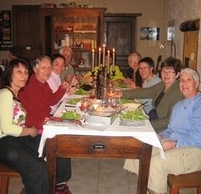 The evening meal is taken at the host table of your guesthouse Lunch picnics are taken on horseback in saddlebags.
Infos tarif
2023 PRICE / PER PERSON:
310 € in dormitory at the equestrian center or nearby
350 € in a double bedroom at the equestrian center
380 € in a double superior bedroom in a guesthouse next to the equestrian center
Single bedroom: 50 € to be added to the bedroom rate
Application fee: 15 €
PRICES INCLUDE: 
Horse and tack rental, guide, accommodation, meals, the financial guarantee of your payments by our travel operator deposit.
PRICES DON'T INCLUDE:
Individual insurance, drinks except table water and 1/4 of wine during meals, any visits, tips, anything that is not indicated in "the price includes".
INSURANCE (if you don't already have one):
We offer to Europe Union citizens (only) Chapka insurances:
Cap Security: full insurance with cancellation. Cap Cancellation: cancellation only.
See prices & information
How to book
By booking with Cap Rando, you get the benefit of the French travel agency law, one of the strictest in the world: an unlimited financial guarantee for all your payments !

BOOKING PROCEDURE:
1. CHECK THE AVAILABILITY, PRICE, DISCOUNT:
Check the availability and price (depending on the type of accommodation and after possible discounts) by contacting us through the availability & quote request form or by phone +33 (0)483431321, whatsapp +33(0)609520324, or e-mail: contact@horsebackridingvacations.eu
If you already have received the confirmation of the availability and the price, you can proceed directly to your booking:

2. BOOKING:
Fill out the online registration form: https://www.horsebackridingvacations.eu/form/booking-form
If you are registering and paying for several riders, you can add riders on the form.
If you have difficulty with the online form or if you prefer:
- Download the Excel file for 1 rider
- Download the Open Office file for 1 rider
- Download the Excel file for 2 riders
- Download the Open Office for 2 riders
To be completed, saved on your computer, and sent by email as an attachment.
Your personal information (birth date, height, weight, health information, etc.) are contractuals. The facility / guide / instructor may exclude on site and without compensation, any person whose information is different from the information provided on the registration form, and/or who does not correspond to the conditions of participation, and/or who could harm to the smooth running of the program for the client and/or other participants.

3. INSURANCES:
Cap Rando is covered for its professional civil liability: GENERALI contract n ° AL974010.
To register on a Cap Rando holiday, you must be covered by an individual liability insurance covering your activity, individual accident, assistance, repatriation, and possibly cancellation (strongly recommended not to lose your payment in case of cancellation for a reason covered by a cancellation insurance).
We offer to Europe Union, Switzerland, Liechtenstein, Norway residents (only) to subscribe the "Cap Security" insurance from Chapka Insurance. This covers you for cancellation, interruption of stay, individual accident, assistance 24h / 24h, repatriation, medical expenses abroad, luggage insurance, civil liability. You can also only subscribe a "Cap Cancellation" cancellation insurance if you have insurance covering other risks. 
See all information about our cancellation policy and Chapka insurance offer.
For non Europe Union citizens: if you pay by credit card, depending on your card, you may be fully covered: check your contract.
The US citizens can subscribe directly an insurance for instance on: https://www.axatravelinsurance.com/

4. PAYMENT:
- For a stay starting at more than 60 days: It is requested at registration: 30% of the price of the stay, the payment of the insurance possibly subscribed, the transport possibly requested, the booking fees. The balance is to be paid 60 days before the start date of the stay.
- For a stay starting at less than 60 days: Full payment is requested upon registration.
- For a stay starting at less than 21 days: Full payment by credit card is requested upon registration.
- If these are the last places available: Payment by credit card is requested upon registration.
You can pay:
- By credit card on our secure payment website: You will be directed to the payment link after completing the online booking form.
- By bank transfer: Our bank information will be sent to you after reception of your booking form.
Your payments are guaranted by our GROUPAMA travel agent bond.
If you book a trip through Cap Rando, you have the guarantee not to loose any payment. 
The French law is the strongest and requires all French travel agencies to have an unlimited financial guarantee for their customers in case of financial failure.

5. CONFIRMATION:
You will receive a confirmation file and contract with the invoice and all useful information within 24-48 hours after reception of your registration form and payment.

6. TRANSPORTS:
Before booking your transport: we advise you to wait for the receipt of the confirmation file and check that your transports feet with the meeting/separation times of the offered transfers. We recommend booking refundable transports.

7. CANCELATION POLICY:
Please note: Any stay may be canceled if there are insufficient bookings to ensure the stay up to 20 days before the date of a stay of more than 6 days, 7 days for a stay of 2 to 5 days. In this case, you may be offered a replacement stay or a departure with a supplement, if these proposals do not suit you: a full refund (unless you have accepted a possible supplement upon registration), excluding booking fees and possible non-refundable transport, is guaranteed without compensation.
See the cencellation policy: cancelation conditions.

8. SALE CONDITIONS:
You can consult the sale conditions: see the conditions.
GUEST REVIEWS
Anaïs - Avril 2021
L'accueil était très chaleureux. Cheval très sympa, aucun problème. Sellerie western confortable. Bien encadrées par Didier, en sécurité. Logement atypique et pittoresque en plein nature. Nous avons été satisfait des services de Cap Rando, de la rapidité suite à notre demande. Nous avons passé un très bon séjour et le recommanderons sans aucun doute vos services !