Type
Comfort
Level
Duration
7 days 6 nights - 5 days riding - Inn to Inn
Promotion
A trip from the Provence hills to the Mediterranean !
Minimum 100 € OFF on last availabilities
Fall departures
Highlights
A unique horseback trip through the sunny Provence to discover the diversity of landscapes, between the Provence hills and the Mediterranean beaches !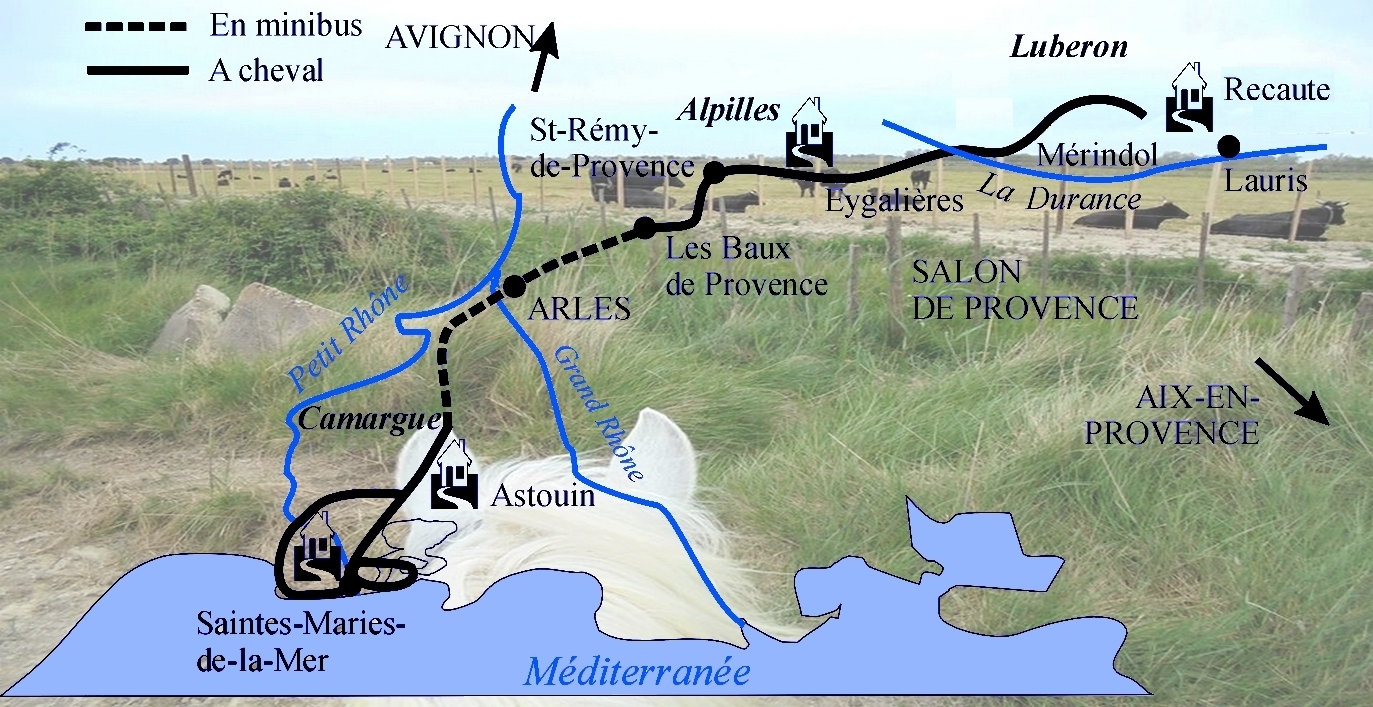 Horseback riding trip in Provence that will take you from the Luberon hills in the heart of Provence, across the Alpilles of Van Gogh hills, to the Mediterranean sea in the famous Camargue: the land of flamingoes, black bulls and white horses. A unique human and equestrian experience, a trip rich in history and culture, a week trail ride full of excitment as you will gallop on the long beautiful sand beaches of the Mediterranean coast. The variety of landscapes is the strong point of this unique horseback trip through the Provence and three natural parks: our most popular horse riding trip in Provence !