HORSEBACK RIDING HOLIDAYS AND TRAIL RIDES IN ANDALUSIA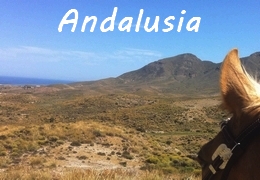 Horseback riding in Andalusia. The name " Andalusia " comes from the Arabic word Al-Andalus and the term is derived in turn from " Vandalusia " or land of the Vandals. Andalusia is marked by the Arabic influence. The Sierra Nevada is one of the major mountains of Andalusia. Andalusia is a traditionally agricultural region. Andalusia has a rich and strong cultural identity such as flamenco, and certain architectural styles of Moorish influence. The mild climate in Andalusia in winter, spring and fall makes the area attractive for tourism and horseback riding in particular. There has been a sharp increase in sport and nature tourism, especially in the natural parks of the Sierra Nevada, and Cabo de Gata: two successful destinations offered by Cap Rando for great horseback trail rides and holidays !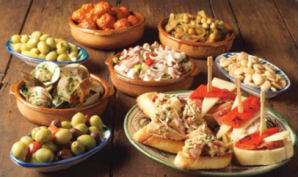 Andalusia has all the assets for an unforgettable horseback ride. You can gallop on the wild beaches of the Horse Trail Andalusia Cabo de Gata Park, be enchanted by the magic of the white villages, discover the mountain landscapes of the Sierra Nevada, play cowboy by browsing the filming sites of the most popular western movies in the Tabernas Desert.
The climate makes Andalusia attractive for horseback riding all year round. The equestrian holidays and horseback riding trips in Andalusia offered by Cap Rando are organized by local providers who know their region perfectly: many providers in Andalusia are not from Andalusia, we have chosen to favor professionals from the region. Friends more than partners !